Nessie and the Holiday Surprise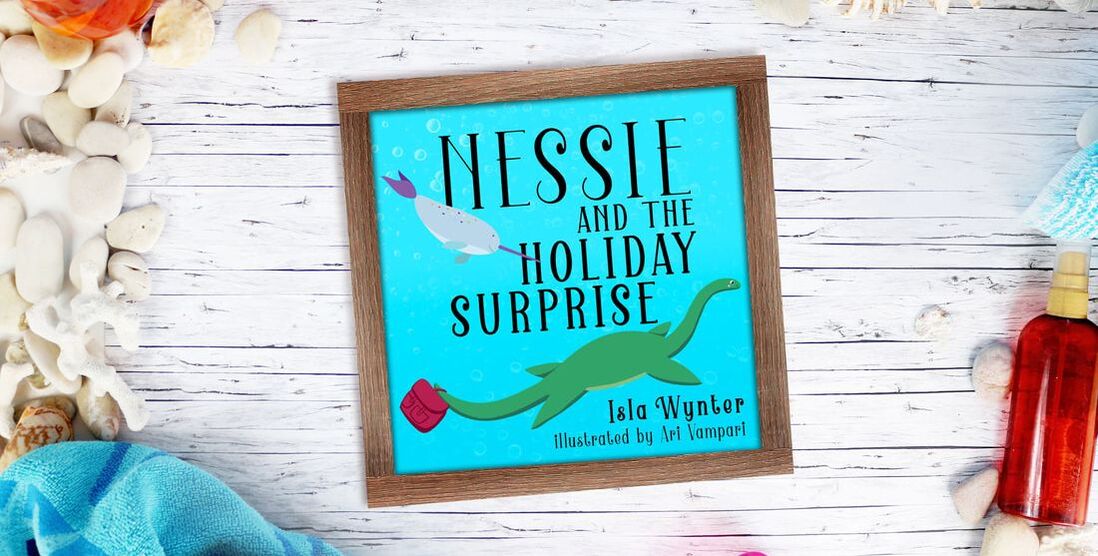 A great book to introduce children to the great problem we have in our hands: global warming. Nessie teaches us about the problems the animals leaving in the sea have. They get lost, they get hot, they get hungry and everything changes in their lives. We need to tell the children about this so we can do something together to try to help keep our planet safe.
-Booksprout review

Nessie the Loch Ness monster needs a holiday!
She takes a secret tunnel to the ocean, where everything is very different from Loch Ness.
The water is salty, the waves are big and the fish are strange.
But the biggest surprise is yet to come... there are rumours that a unicorn has been spotted. Can Nessie find the mysterious visitor?
An illustrated picture book about friendship, tolerance and the dangers of climate change.
ISBN
978-1916151543
Available as ebook and paperback at all major bookstores.
Ask your local library to stock it!
Paperback retailers

A fantastic read. My girls loved it. They loved the pictures too. 5*.
-Goodreads review

Audiobook retailers