Wings of Time and Fate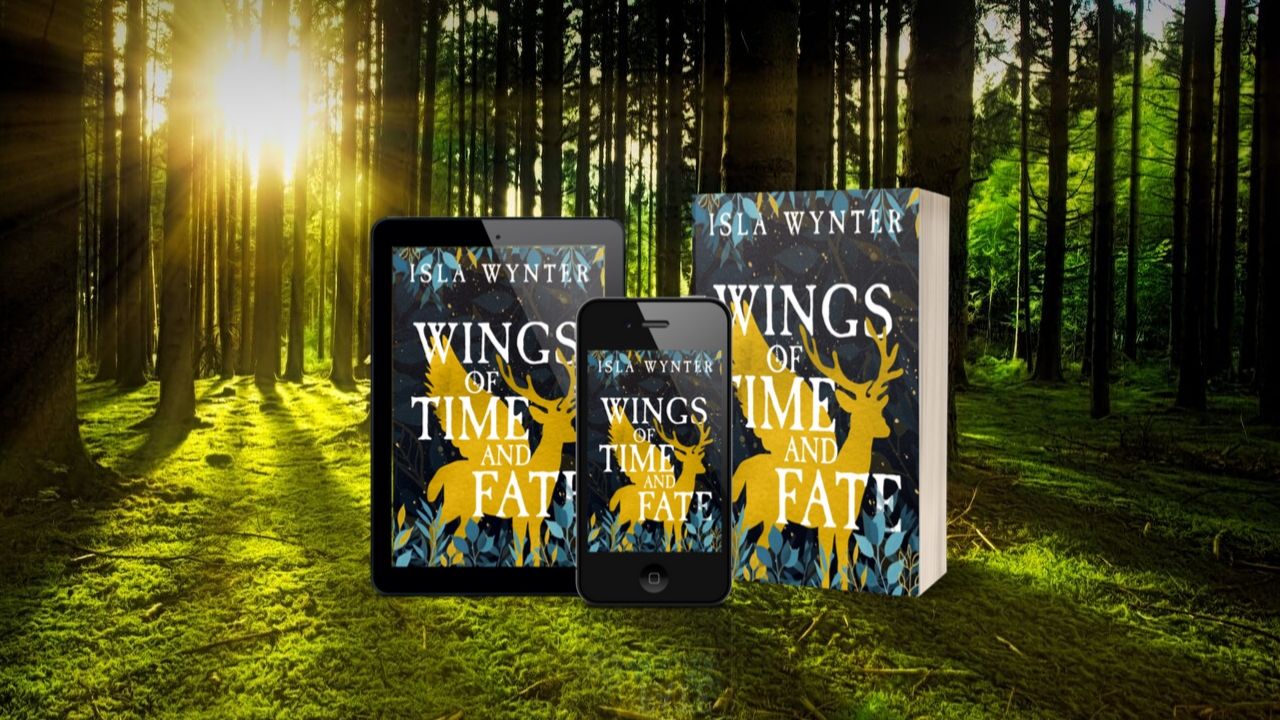 Wings of Time and Fate had me riveted from the first page. Eona is a character I couldn't help but adore, and the worldbuilding is everything I look for in a fantasy novel—gorgeously written, well-built, with its own lore and magical systems. Wynter has created a lush, magical tale, beautifully told.
-Juliet Vane, author of The Scorpion's Lullaby

Forbidden Magic. Powerful enemies. A desperate fight for freedom.
Eona has been running all her life. Her ability to manipulate time makes her unique, but in a land where magic is outlawed, it's also put a target on her back.
Kidnapped, powerless and sentenced to death, she is offered a way out: becoming an apprentice to the King's sorcerer and get the training she needs.
The Royal Sorcerer seems like he's on Eona's side, but dark events are afoot and not everything is as it seems. In a palace full of secrets, friends are hard to find and when a young peryton hatches, Eona needs to decide who to trust to keep both herself and her magical companion alive.
Can she escape before her time runs out?
A YA fantasy novel full of magic and intrigue that will appeal to fans of Maria V. Snyder and Sarah J Maas.ISBN
9781916151536
Available as ebook and paperback at all major bookstores.
Ask your local library to stock it!
---
Ebook retailers

"Together with Eona, I travelled through time, befriended a mysterious Elf, and faced a cruel sorcerer. It's an adventure to remember with a beautiful and heartwarming epilogue, the perfect end to a book that will make the world stop and time fly by."
-USA Today Bestselling Author Arizona Tape
Paperback retailers

---