Once Upon A Unicorn
Illustrated by Anju Chaudhary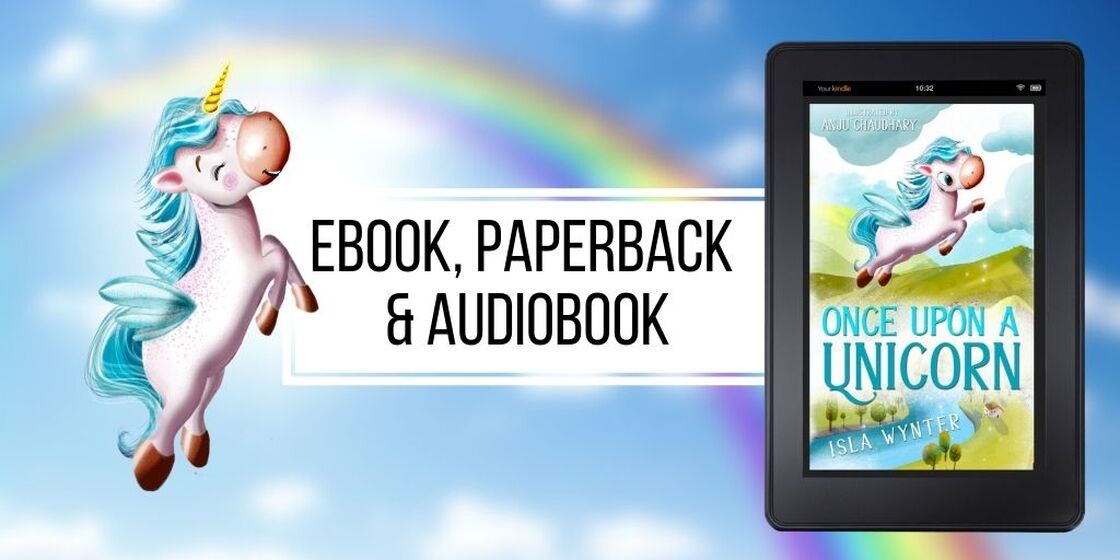 Blaze the unicorn is born without a horn - will he be able to get it back?
Or is he maybe not a unicorn at all?
Join Blaze on his adventures as he searches for his horn, meets new friends and encounters an unexpected foe.
This picture book tells a story of friendship, helping others and forgiveness.
Illustrated with thirteen whimsical drawings.
Available as ebook, paperback and audiobook at all major bookstores.
Paperback ISBN:
9781913556426
Ask your local library to stock it!
This is such a cute story with great pictures. It's a quick, pretty simple read with fun artwork. My kid loved it, we'd both recommend it.


-Amazon review

Paperback retailers

---
Audiobook retailers

This site contains affiliate links to products. We may receive a commission for purchases made through these links. You will never be charged a fee for shopping through one of our affiliate links. We are a participant in the Amazon Services LLC Associates Program, an affiliate advertising program designed to provide a means for us to earn fees by linking to Amazon.com and affiliated sites.