The Little Ghost Who Didn't Want to Be Mean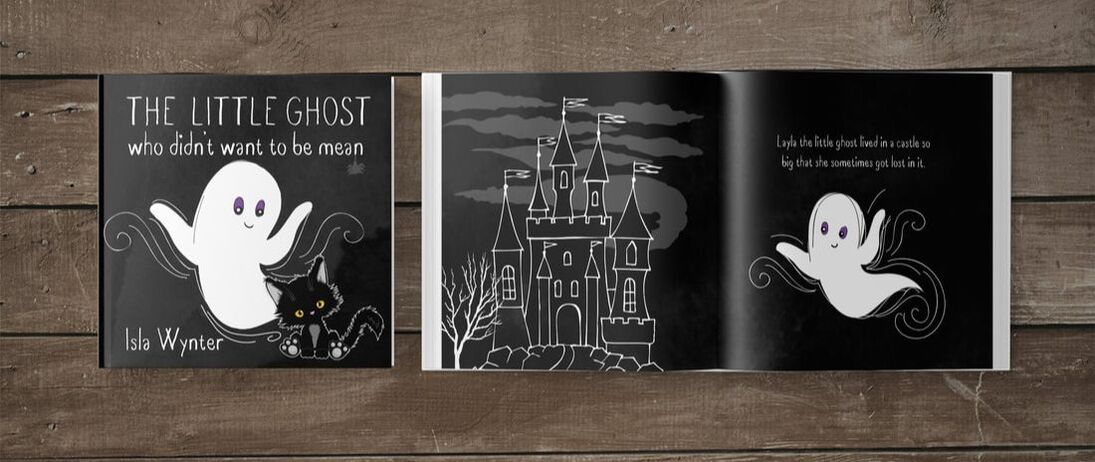 This is an absolutely adorable story with a positive moral message. Perfect for up to grade 2, depending on skill level. Reading this story to a young child will help them relate to why they should be nice and realize there are positive outcomes when we are nice to others, no matter what we are initially preceived as being.
Goodreads review

Layla is a ghost and ghosts are supposed to be scary and mean. They're not supposed to help others.
Everyone knows that.
But when a homeless cat arrives at Layla's castle, the ghost will have to decide whether she's going to be mean or help a cat in need.
A children's book about a little ghost trying to figure out what's right.ISBN
9781913556389 (paperback), 9781913556396 (hardcover)
Available as ebook, paperback and hardcover at all major bookstores. Audiobook coming soon.

Ask your local library to stock it!
---
Paperback retailers

I would recommend this book for elementary school teachers to read to their classes.


Goodreads review



---
Hardcover retailers

---