The Little Llama Meets a Unicorn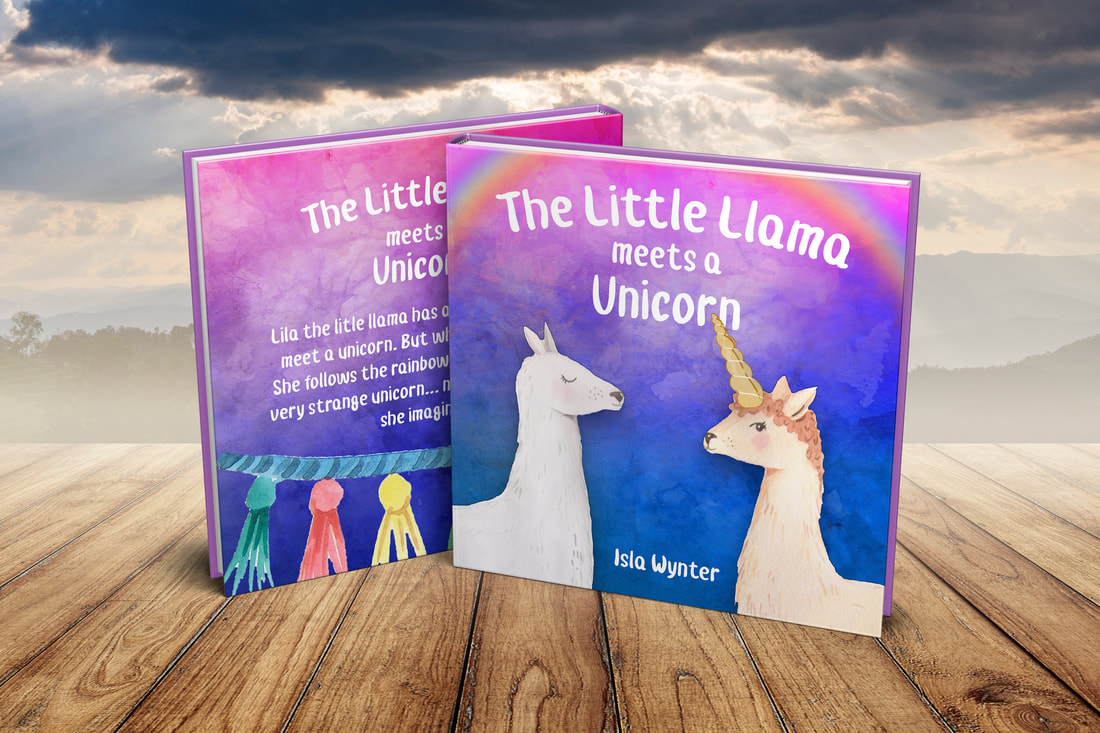 Lila the little llama has always wanted to meet a unicorn. But where to find one?
She follows the rainbow until she meets a very strange unicorn... not at all like what she imagined.
An illustrated children's book about friendship and following your dreams.
ISBN
9781916151529
Available as ebook, paperback, hardcover and audiobook at all major bookstores.
Ask your local library to stock it!
Scroll down for a sample of the audiobook (narrated by Isla Wynter herself).
My little one loves these books so much that he constantly rereads them and talks about them. The illustrations are beautiful and the words are easy enough for kids to follow along as you read without getting bored.


-Amazon review

Paperback retailers
---
Hardcover retailers
---
We loved all the colorful pictures, especially the rainbows, sloth in the tree was adorable. The story line was very entertaining and kept my kids asking who is Lila going to meet next and what's going to happen next! Perfect length for their little attention span and a great resource for our daily school routine!


-Amazon reviewer
---
Audiobook