The Little Ghost Who Didn't Like to Be Scary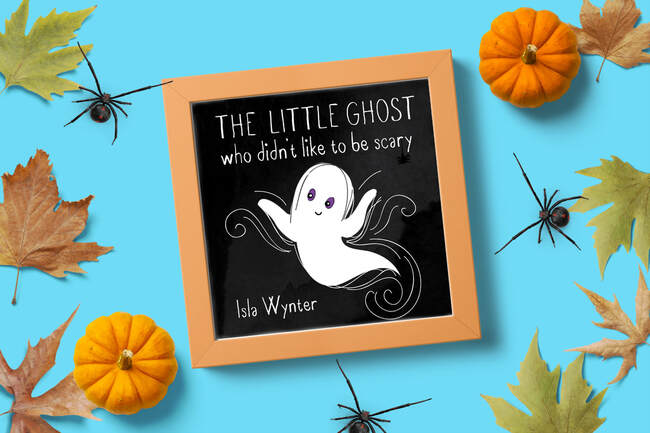 Layla is the most precious ghost ever. I would definitely read this story to any little ones in my life. At any time, but especially around October. Very Dr. Seuss like tale. After all, who says Halloween has to be scary?
Booksprout review

Layla is a ghost and ghosts are supposed to be scary. They're supposed to haunt castles and shout BOOO!
But Layla would much rather play with her friends.
When Halloween approaches, she needs to decide whether she's going to be a proper ghost or if there's another way. One that doesn't involve being scary.
A picture book about a little ghost trying to figure out what's right.
ISBN
9781916151512 (paperback), 9781913556129 (hardcover)
Available as ebook, paperback, hardcover and audiobook at all major bookstores.

Ask your local library to stock it!
Paperback retailers

---
Hardcover retailers

---
I liked it because the ghost was really nice and fed the birds and cats. I liked the illustrations.
Artemis - aged 6
---
Audiobook