The Day Grandpa Bunny Forgot Ben's Name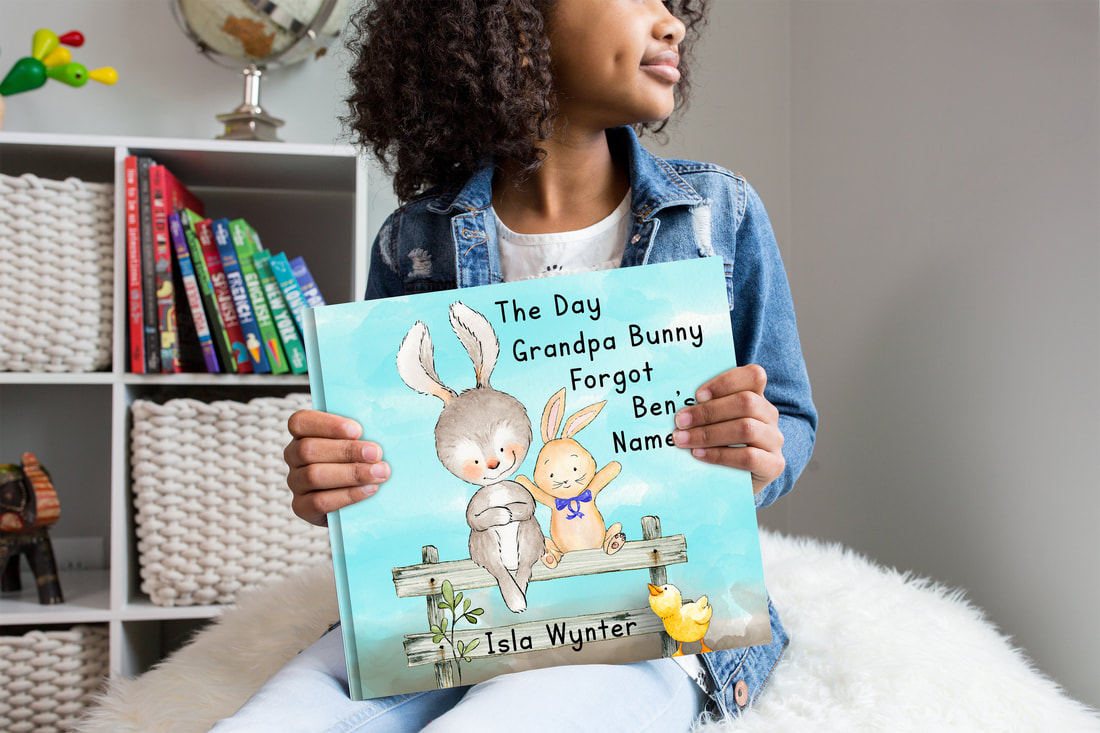 My children loved this story. It explains a complicated condition in a gentle and easy to understand way. The story remains lighthearted despite the gravity of the subject and is informative. This book would make a wonderful addition to any child's library.


-USA Today Bestselling Author Carrie Whitethorne

Grandpa Bunny is behaving strangely.
He forgets where he put the carrots.
He sits in a flower pot and doesn't know why.
And one day, he even forgets Ben's name.
What is going on with Grandpa Bunny?
The doctor says it's dementia, but what is that?
And what can Ben do to help his grandfather?
An illustrated picture book to help children understand dementia and gain ideas on how to interact with relatives who have dementia.
Paperback ISBN
9781916151505

Hardcover ISBN
9781913556730
Available as ebook, paperback, hardcover and audiobook at all major bookstores.
Ask your local library to stock it!
Scroll down for a sample of the audiobook (narrated by Dini Steyn).
Paperback retailers

---
I think this book has the potential to not only increase children's understanding, but can also help those who struggle to understand the disease and the changes that come with loving someone living with dementia.
-Bookbub reviewer

Hardcover retailers

---
Audiobook