The Missing Cheese

Written by Amber Cassidy, illustrated and published by Isla Wynter.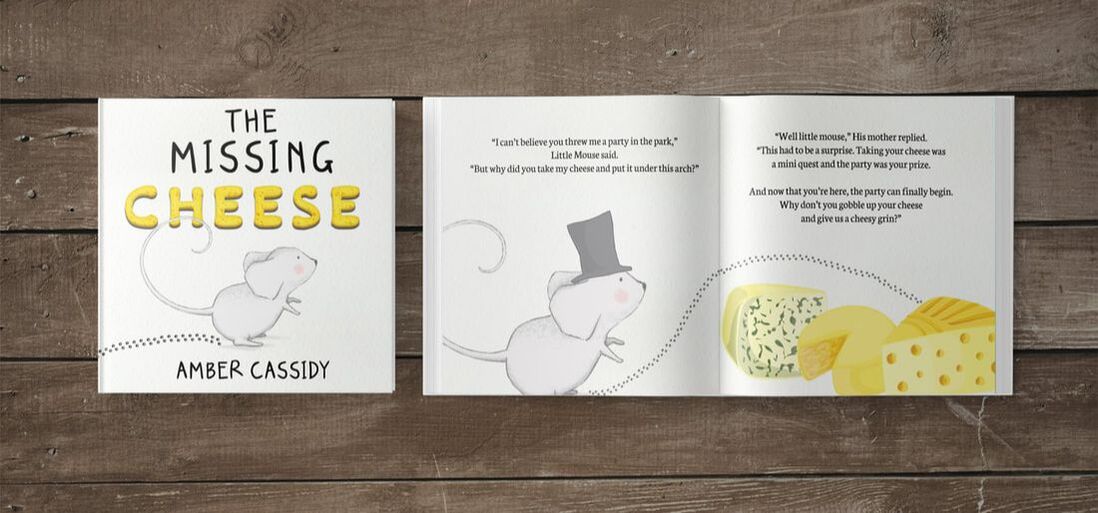 Little Mouse wakes up one day to find his secret stash of cheese has been spirited away.
Will Little Mouse be able to find his cheese before the cheese thief gobbles it all up?
An adorable picture book about a dramatic quest and an unexpected surprise.

ISBN
978-1913556051
Available as ebook and paperback at all major bookstores.
Ask your local library to stock it!
Paperback retailers